Being scammed or being victimised by any fraudulent transaction is certainly not pleasant. If you fall victim to a scam, chances are you would lose so much not only in terms of financial stability but also in the aspects of reputation and future dealings.
Scams are done by people who are hungry for money, more reputation and more opportunities. It is quite understandable of course that you would like to have a bit more than what is already yours. But definitely, losing face and funds are not worth the promise of a better opportunity.
Therefore, you need to know how to protect your small business in Perth against scammers. Not only would you be able to save yourself, you would also contribute to the constant vigilance that the public and the authorities put up against scams. After all, you know what they say about criminals not flourishing if there are no victims to prey on.
So how do you keep your small business safe from scammers? Perhaps the best tip is to always stay vigilant. You cannot always easily believe people when they offer you something that is too easy or too promising. It is not a matter of doubting every single offer made to you-it is being on the safe side.
Protect yourself by learning what tricks are being used by scammers: https://www.moneysmart.gov.au/scams/avoiding-scams/tricks-used-in-scams
What is team building? Team building is one of the most overlooked, yet most important strategies any business should focus on. Why? Because it is the most effective way is more about bringing out of your employees what they already have inside of them. Yes, you are sure that your employees have skills. However, it may be that they just don't know how to bring certain things out of themselves, such as ideas that they have. This is where team building tips can really come in handy.
The first step in team building is to look into team building events. There are some services out there that specialise in organising these events for corporations and they are also the ones who conduct. Whether you are in need of department team building or you need to build teams throughout the entire company, these events make it possible.
Team building really depends on what your preferences are and how you believe your employees will respond to the different types of training. The employees will be able to better know each other, which is a great way to help them in working together. Team building programs help a lot of areas in your business including your team's decision-making process, management skills, creativity, team work and more. Read more at: http://smallbusiness.chron.com/benefits-team-building-1979.html
You might also like:
8 Mistakes To Avoid When Naming Your Business
For modern Perth companies, social media marketing has been one huge source of traffic, particularly those targeting the younger demographic. It's rare to find a successful company that doesn't engage with Facebook, Twitter, and other social media platforms. But one platform that isn't typically viewed from a marketing perspective is Snapchat.
Snapchat is the social media app that allows users to send limited-viewing-time, self-destructing video and picture messages. Some might consider this social networking site as an ideal platform, but the statistics might surprise you: Sumpto, a company focused on marketing to college-age individuals, found that 73% of college students would open a Snapchat from a familiar brand, and 45% would open one from an unfamiliar brand.
Immediacy of the experience is the most interesting thing about Snapchat. While there are workarounds to save the images, there's still a time limit on how long it will be on the app. This is a great thing for marketers since you can add a sense of urgency.
Snapchat itself can make that easier, allowing you include captions and even draw on the picture in different colours. Keep in mind that many users use Snapchat for its high entertainment factor, so keep content as funny, quirky, or surprising as you can to keep users' attention on your Snaps.
According to an article published by Smart Company Australia, Snapchat is the new darling of next gen social media. Find out why by reading this: http://www.smartcompany.com.au/marketing/social-media/80097-snapchat-became-darling-next-gen-social-media
When you run a business, you need to go all the way to make it grow and become successful. If you are manufacturing your own product, you need to understand all the principles of manufacturing from starting with raw materials until the product is finished. Once you studied all of these, you now need to understand how to promote for this product and let the people know about it in order to purchase it.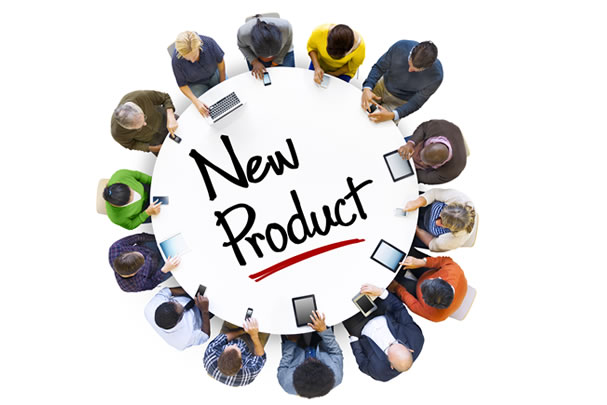 Promoting your product is a vital aspect of business and something that you should spend time doing every day. Planning how or actively promoting your business should be something you dedicate at least an hour to within your working day. It may be not your priority these days but you need to remember that you may not be in the future, and you must be continuously searching for the new clients of the future.
There are many different ways to promote a product, and with today's digital advancements, the communication of your businesses benefits and products doesn't need to be a difficult task. There are many different media outlets like social media, as well as printed advertising, and the internet has broadened the reach of so many businesses nowadays.
Technology has made our lives easier especially when promoting a business. One of the biggest advantages it gives is inexpensive product promotion. Click here for more details: http://www.forbes.com/sites/steveolenski/2014/10/14/5-inexpensive-ways-to-promote-a-product-launch/#3ec6c1fe3b50
We also have an article about How Snapchat became the darling of next gen social media
Have you already decided to quit your job and become your own boss? So you've made a decision the decision to start your own business in Perth because you got that great idea and you believe that you're just a single step away to pursue your dream. You are one step away from becoming an entrepreneur, but you desperately need to create a business name…
When creating a name for your business, keep in mind that this task should not be taken lightly as there are many things to consider. Depending on what you want to do, where you want to do business, what industry you're getting into, is the business local, national, or international.
Furthermore, there are several factors that could affect the way you name your business – does your company manufacture something, make something, sell something, buy something, trade something, or give something? Is it a non-profit organisation, or a family business? Each one of these factors can effect what your name should be.
Naming a business is not as simple as it should. Keep in mind that your business name serves as your brand, the one that will describe and represent what your business is all about. Hence you need to choose the best one for you. Here are 8 mistakes to avoid when naming a business: http://www.entrepreneur.com/article/76958
With all the advancement in technology particularly the popularity of the internet and social media, the career of becoming an entrepreneur has become one of the driving forces in the economy. Today's entrepreneurs are the ones that control the flow of the world's economic growth making them valuable assets of the company.
Nowadays, entrepreneurs have made a major impact in the economy as their job has become so broad. As they continue to progress, their scope will continue to change the world.
There are many great reasons why many individuals decide to quit their jobs and decide to start their own business venture. One of which is that they want to be their own boss. Another reason is they want to feel the excitement of creating their own strategies and managerial techniques on how they can grow their company.
However, there are some things that bother aspiring entrepreneurs to get started – starting capital and dominating the market are two of the most common challenges aspiring businessmen faces.
Kevin Plank, the founder and CEO of Under Armour, was once a business aspirant who experienced such issues. According to Plank, he started Under Armour out of his grandmother's basement in 1996. He also faced a lot of challenges until his company has become successful (Under Armour reached $US 1 Billion in revenue this 2015).
To know more about Kevin Plank and his Under Armour company, you should out the article published by Business Insider's Richard Feloni. In the article, Plank also discussed the 2 biggest misconceptions entrepreneurs have.
Read the full article here: http://www.businessinsider.com.au/under-armour-ceo-explains-the-misconception-about-ipos-2015-11